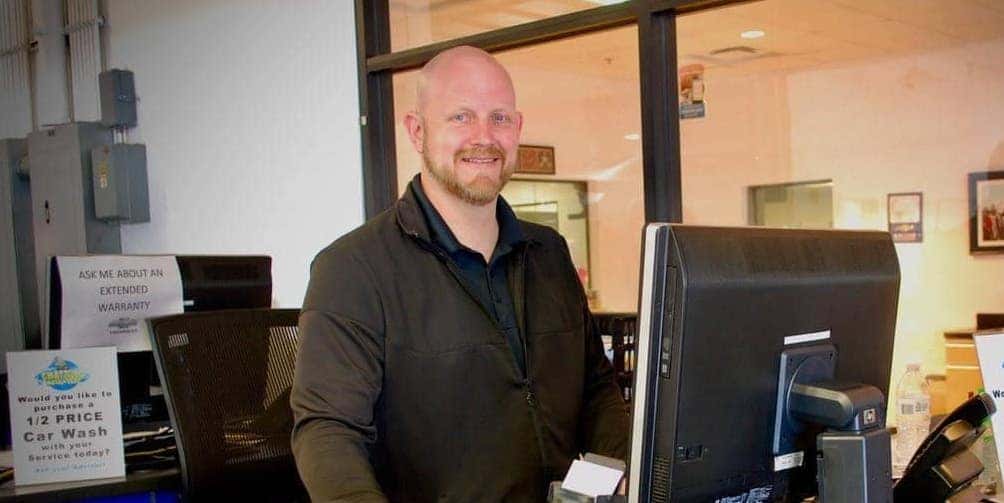 Welcome to the Gwatney Service Center
Whether you need new tires in Cabot, a routine oil change in Sherwood, or an engine repair in Little Rock, your vehicle deserves expert care from the people who know it better than anyone else: the service department at Gwatney Chevrolet Company. Our team of factory-trained Chevy service technicians at the Gwatney service center uses the latest technology and equipment to help keep your vehicle running like new. You can trust all your vehicle needs to our certified service experts. Simply contact us or schedule an appointment online–it's that easy!
Chevy Services at Gwatney Chevrolet Company
Our full-service maintenance and repair department offers a wide range of Chevy services. Here is just a sampling of what we can do for you at the Gwatney service center:
-Battery Replacements
-Brake Repairs
-Fluid Flushes
-Filter Replacements
-Headlight Installations
-Muffler and Exhaust Repairs
-Multi-point Inspections
-Oil Changes
-Suspension Work
-Tire Installations, Balancing, and Rotations
-Wheel Alignments
-And Much More!
Need OEM parts for a do-it-yourself repair or customization? Let us know what Chevy parts you're looking for, and our parts specialists will order them for you!
Benefits of Chevy Service in Jacksonville
Keeping up with routine maintenance and repairs helps preserve your vehicle's condition and safety on Jacksonville roads and beyond. You will have substantial peace of mind knowing your vehicle is operating at peak performance and efficiency.
Regular service also ensures that you get an optimal resale value when it comes time to sell or trade in your vehicle. A current and well-documented service history shows that your vehicle has been diligently cared for, and this is a major attraction for potential buyers.
Choose the Gwatney Service Center for All Your Maintenance & Repair Needs
We look forward to helping you keep your vehicle in showroom-new condition for as long as possible. In between visits to the Gwatney service center, you can take steps to care for your vehicle and maintain its dependability; check out our service tips and tricks for more information. When you need a professional, Gwatney service center is your trusted home for quality repairs, maintenance, and Chevy parts.
Multi-Point Vehicle Inspection
With your Multi-Point Vehicle Inspection, you get a thorough assessment of your vehicle by our Certified Service experts. Protect yourself and your automotive investment with a comprehensive vehicle inspection at the Gwatney Service Center today.
Professional maintenance you can rely on
When it's time for vehicle maintenance or repairs, visit our Certified Service experts to handle all your vehicle needs. Nobody knows your vehicle better than our trained Chevy service professionals, so from oil changes to engine replacements, let our team take care of everything.
Contact Service
Service: (501) 982-2102
Parts: (501) 982-2102
1301 Tp White Dr, Jacksonville, AR 72076